Scenario:

You loan 100,000 from bank. there is also a monthly payment with interest.

To begin we will need an account to hold the loan amount. we will also need an expense account to hold the interest value.

you'll need to create the accounts if you do not have the accounts to hold these values.

Step 1.

Initial Loan value.

using the RV module to take in the initial value.

set the bank mode to the bank where the loan is going to.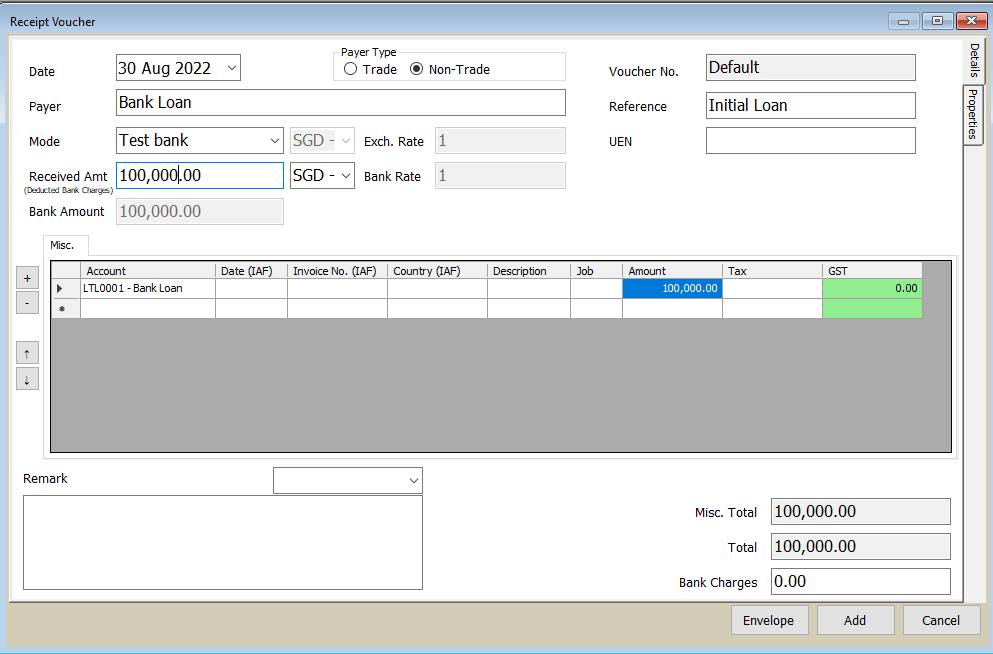 Step 2.

Monthly payments.

Payments will be done using the PV module.

Future payments can be duplicated from this voucher.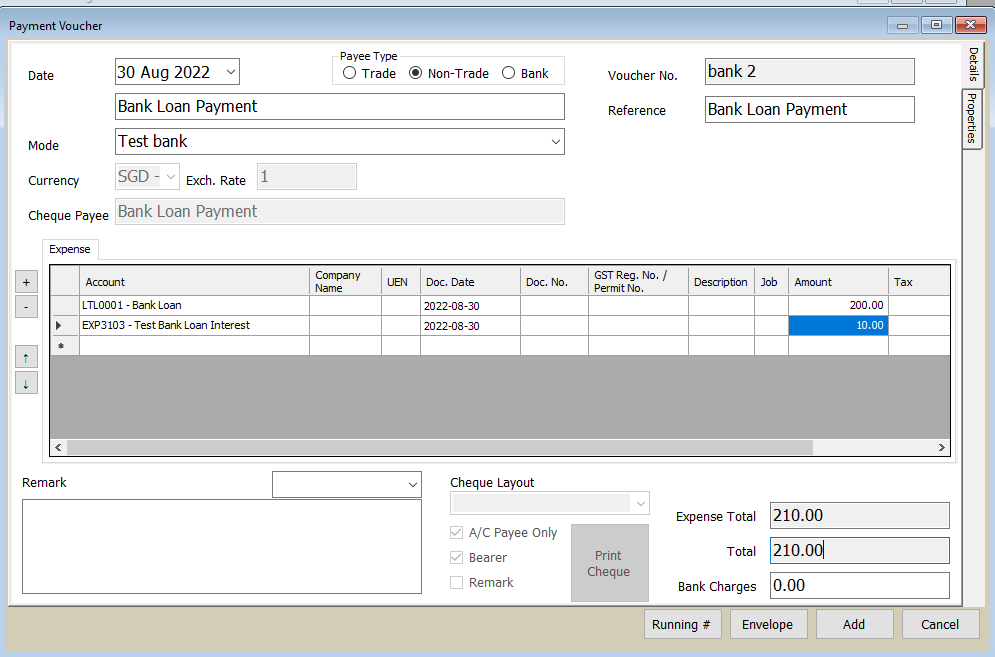 Step 2a

Monthly Payments using another bank

use the Bank to bank type to transfer the value from another bank to to the loan bank,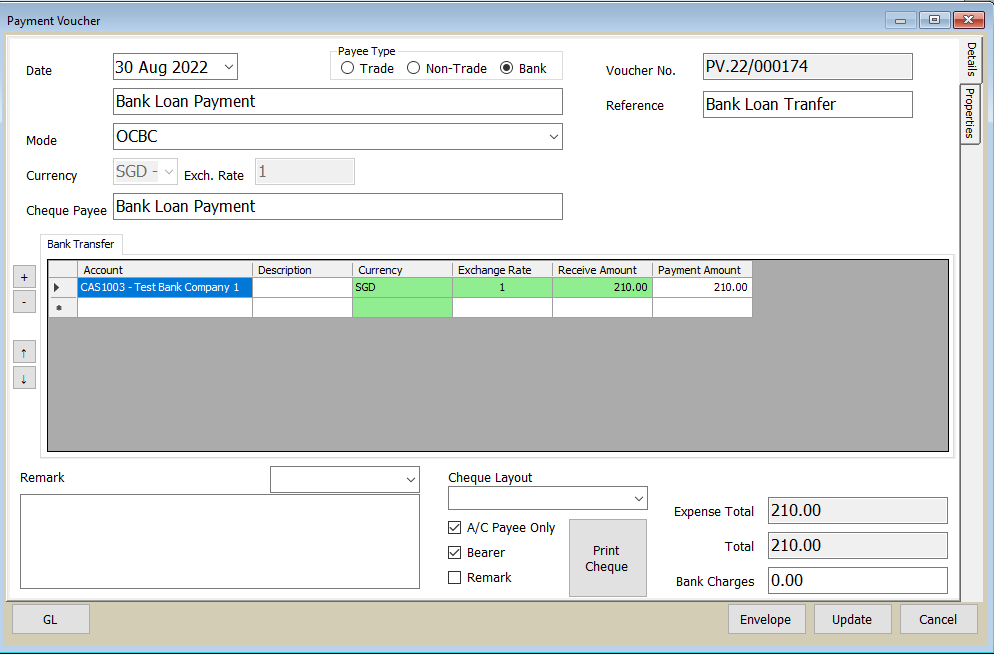 then

make the payment as per normal.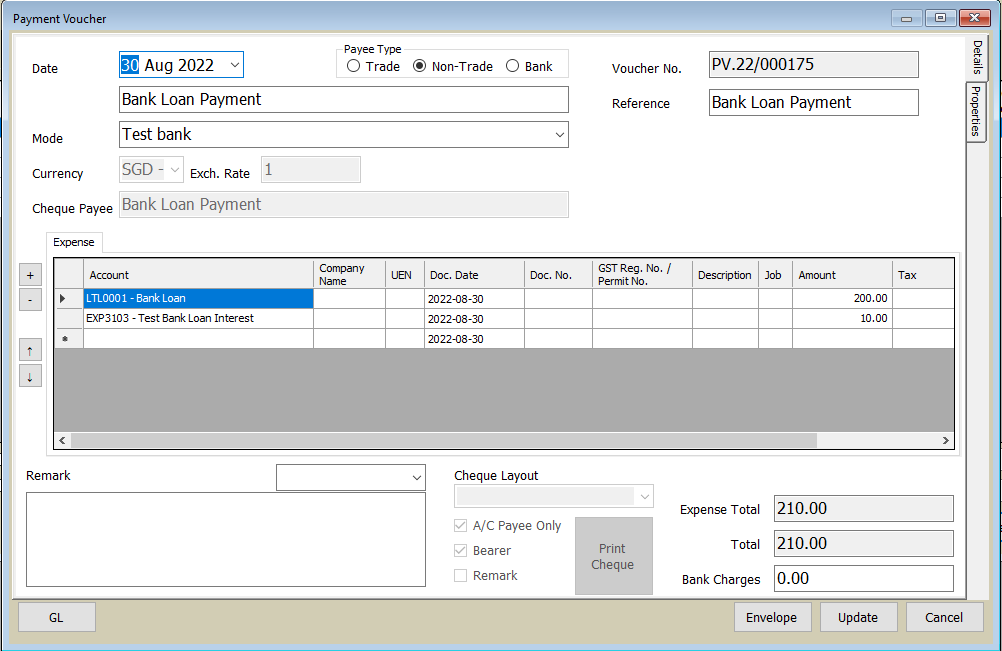 Step 3.

Reporting.

Bank Balance module can be use to check payments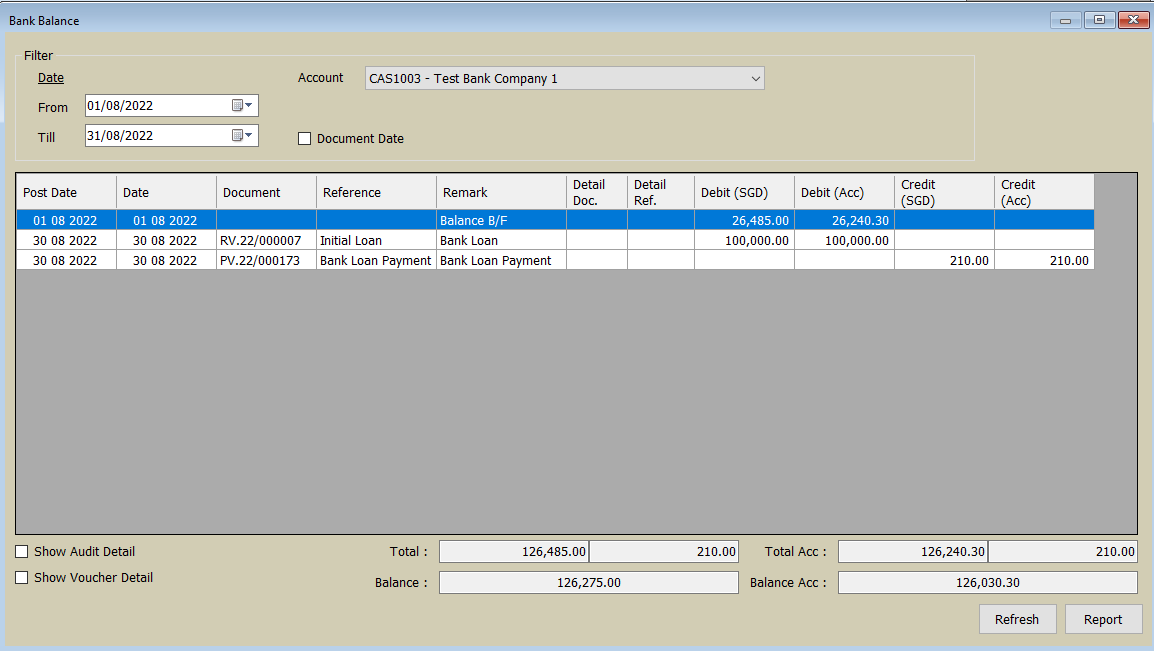 if you made transfer from another bank account

the bank balance module will show the transfer in then the payment out.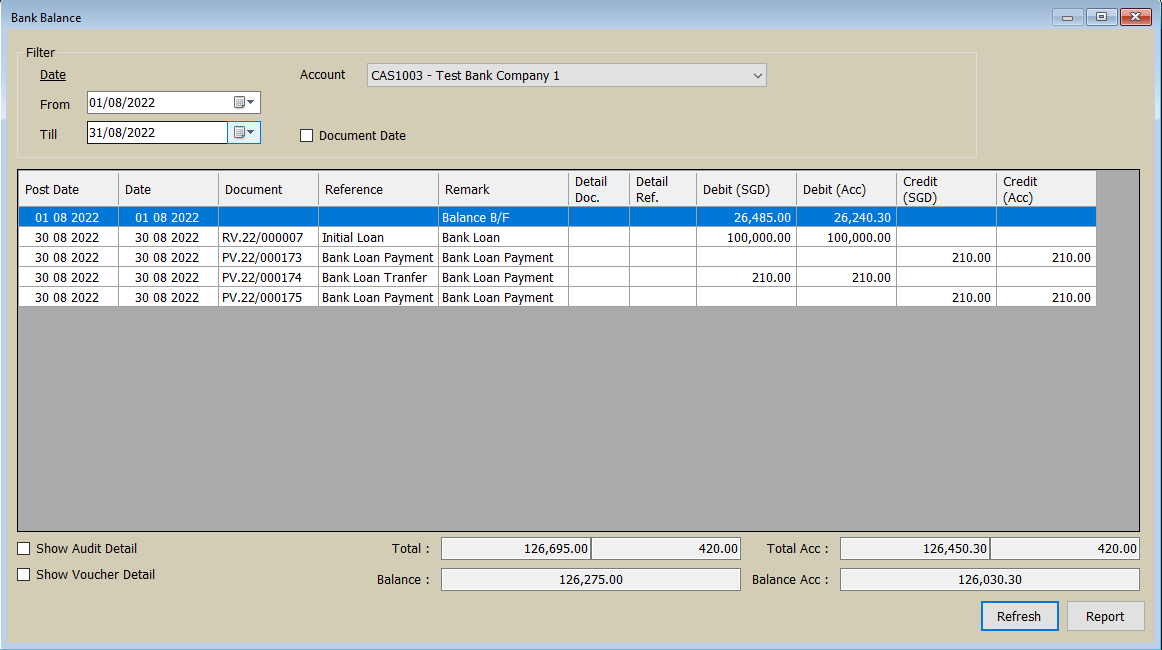 to check remaining loan
Use the GL module.
filter the account to the loan account.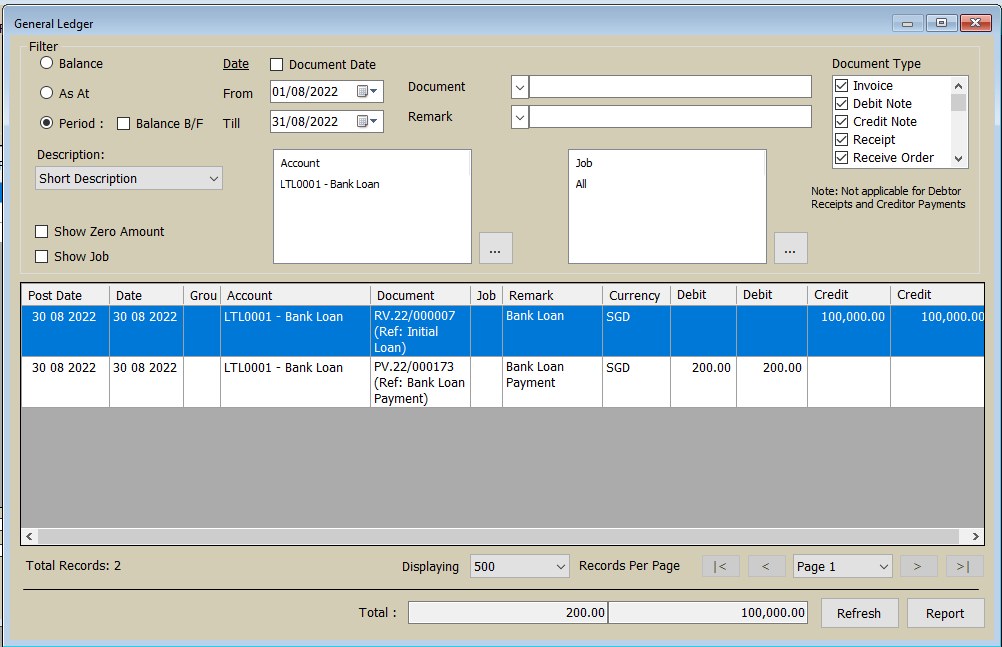 to check interest paid

Use the GL module