Six Steps to install and start OCi SAM system.
The license email will contain the serial number and password in both text and PDF format.
The same serial number and password is used for each PC the software is installed on.
Each company will have its own serial number.
Step 1.

Download the Client Software.

Scroll to the bottom of this page and click the download button.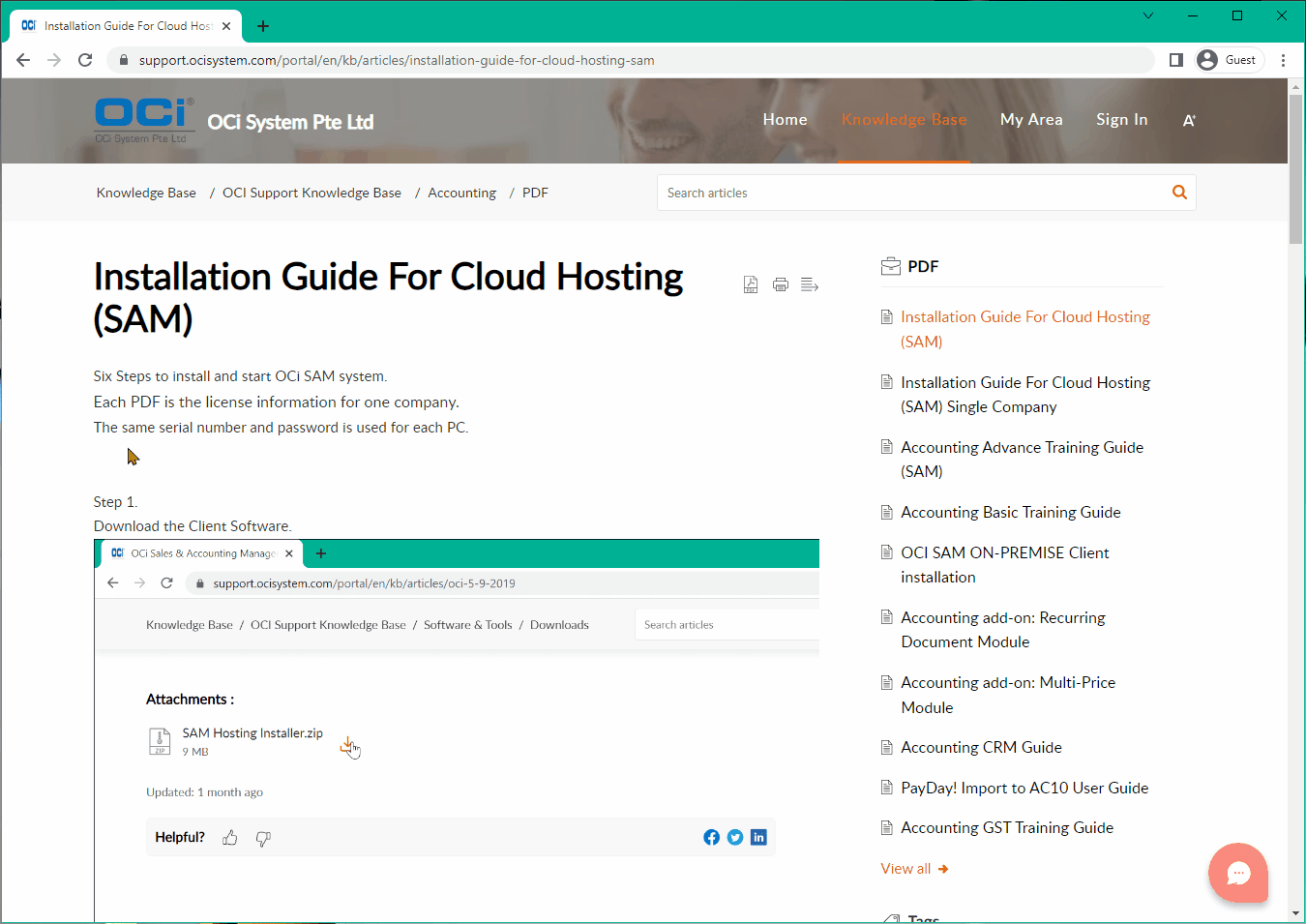 Step 2.

Install the Client Software.

unzip the file first.

click on the setup.exe in the unzip folder.
Step 3.

Download the Multi Company Launcher.

scroll to the bottom of the page and click on the download link.

most users are 64bit, so download the 64bit.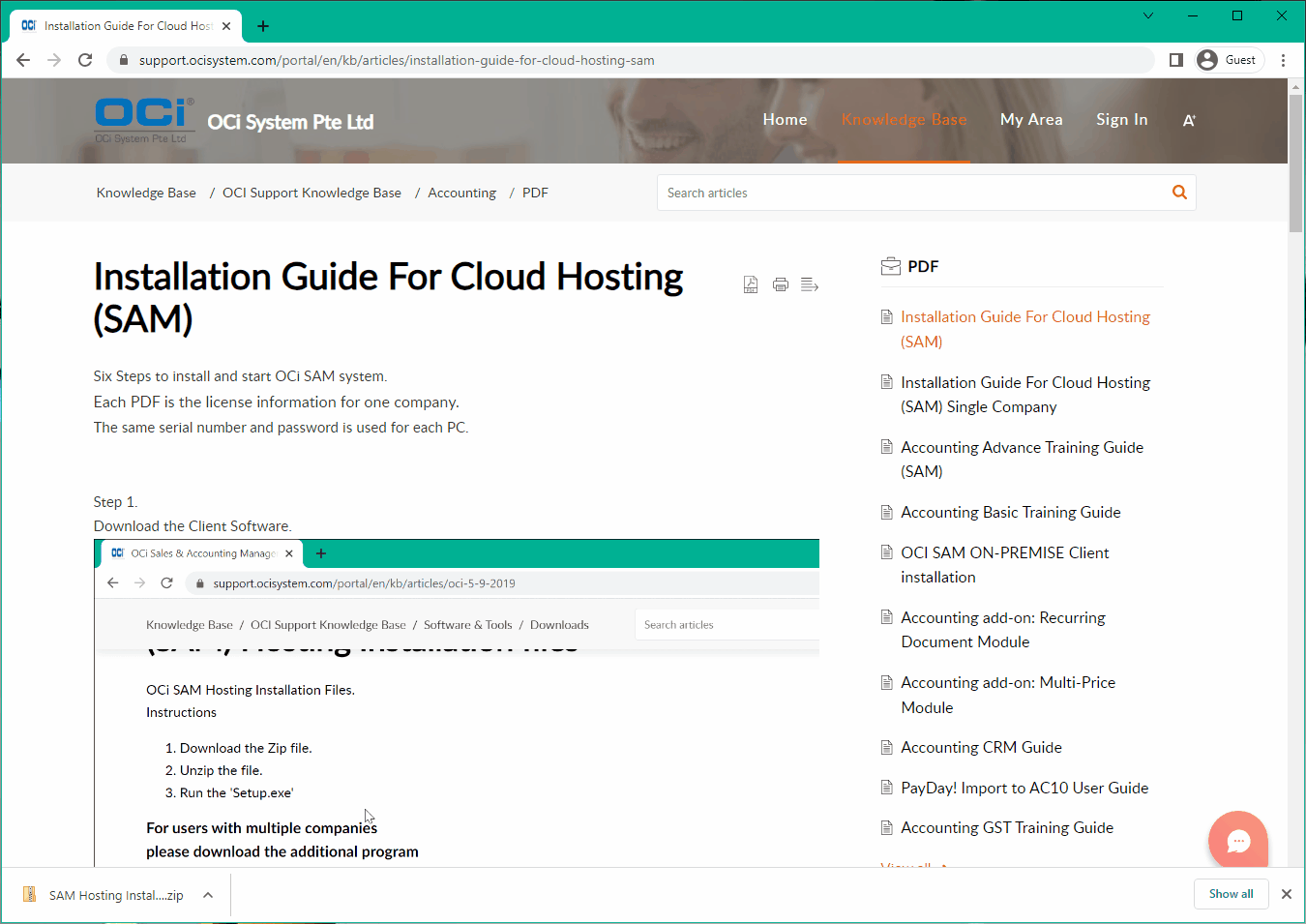 Step 4.

Create a folder location Multi Company Launcher.

Step 5.

Create the company profiles.

the training database is a company. this will be usually be the first profile you will add.

If you have multiple companies you will one profile for each company.

Each company will have their own serial number and password.

Step 6.

To start the accounting system click launch button for the selected company.