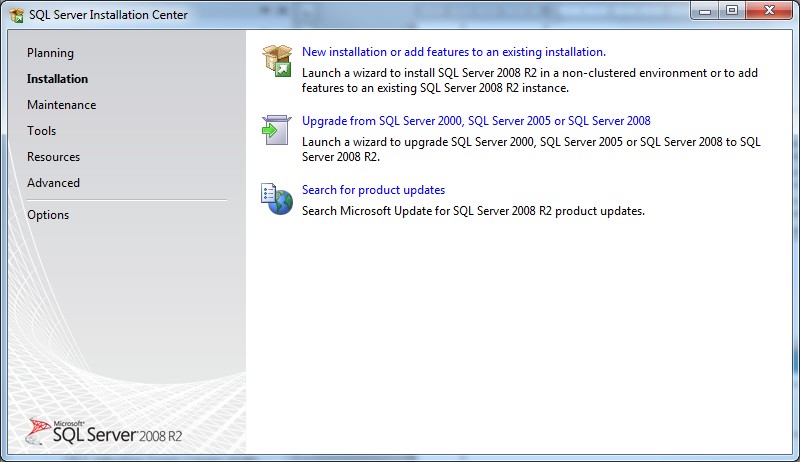 Click on the New Installation option to continue the Installation.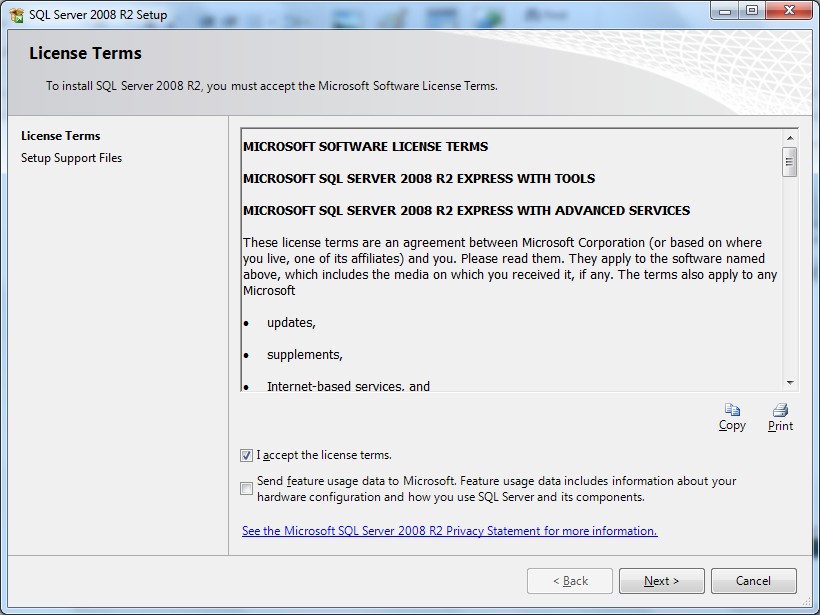 Tick "I accept the License Terms" check box on the above window and click next button.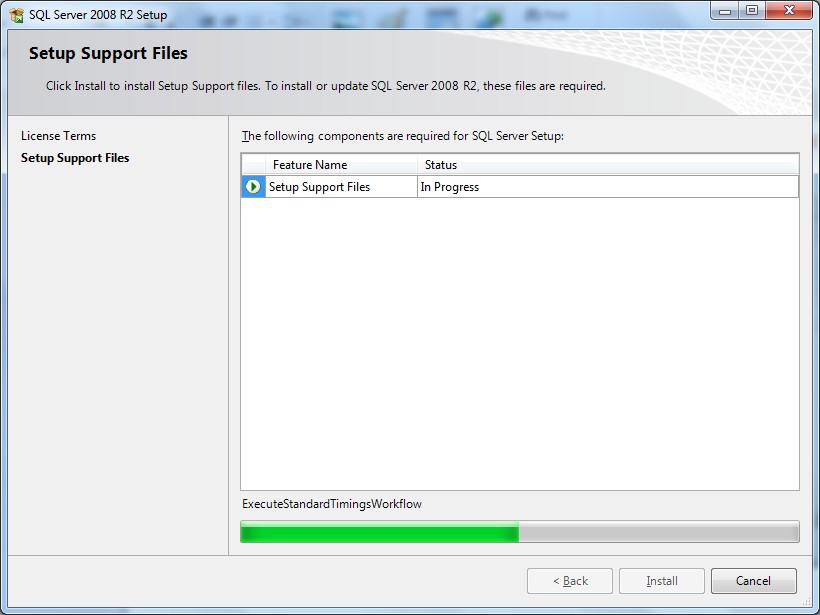 Wait for a while to next window to appear…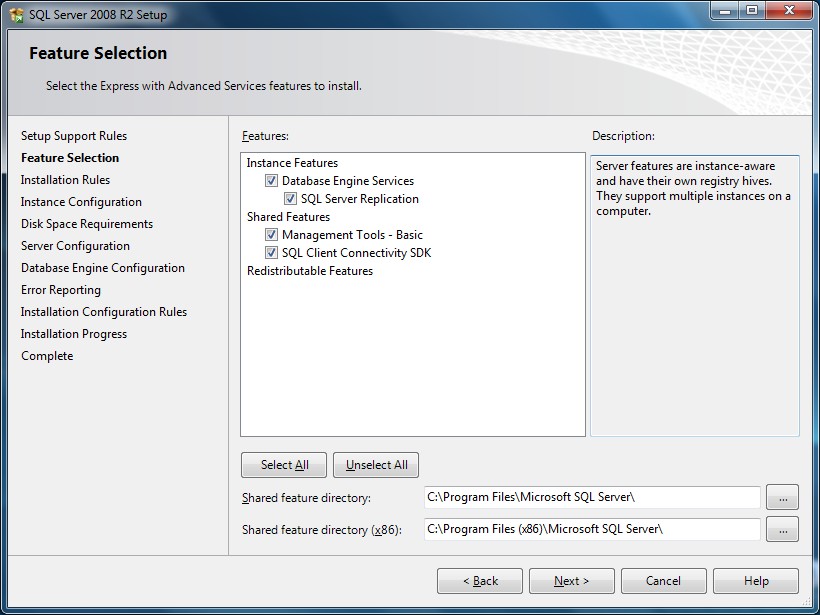 When the next window prompts us to "Select the features to install" on the system Select All button and click Next button.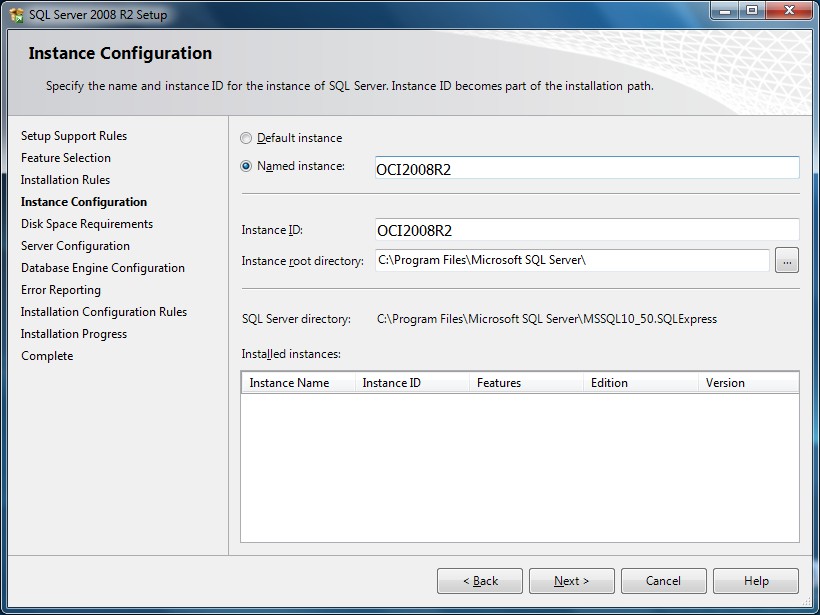 Change the Named Instance to OCI2008R2 and the Instance ID to OCI2008R2 as we see on the above window.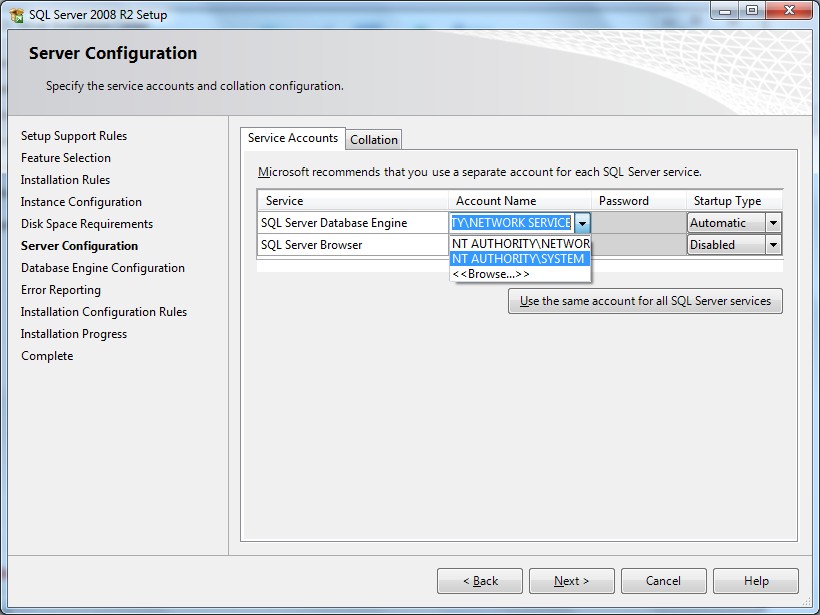 For SQL Server Database Engine > Account Name Select NT AUTHORITY\SYSTEM, Startup Type to Automatic and SQL Browser Startup Type

to Automatic then click NEXT Button.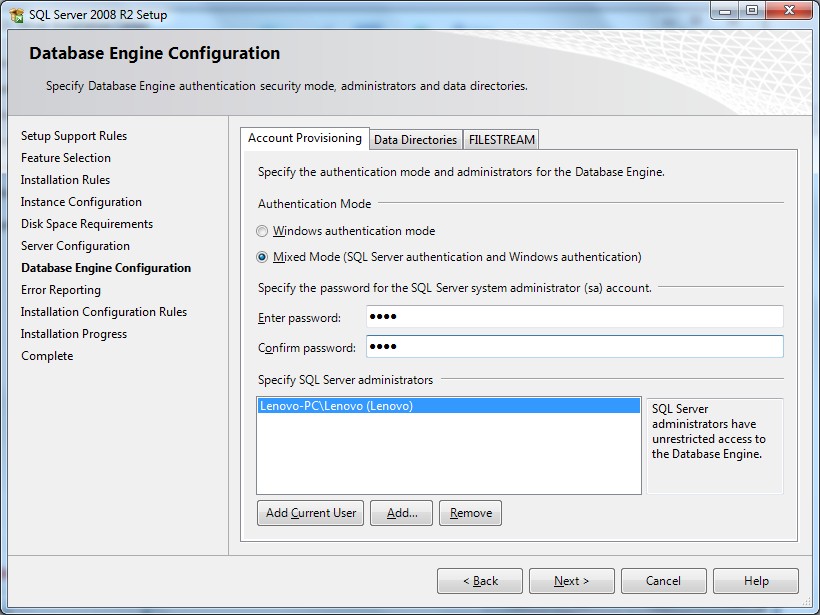 Select the Mixed Mode and enter the Password: ocac and click Next Button.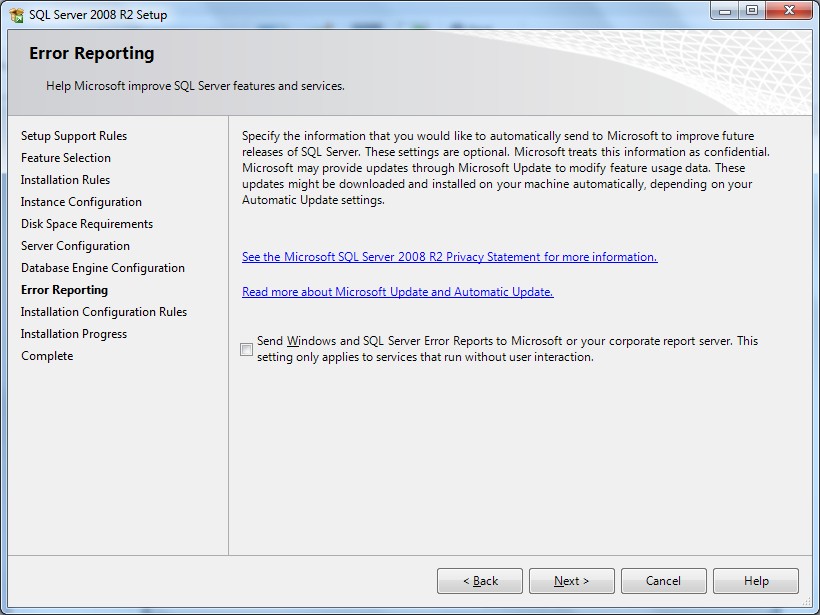 On Error Reporting Window click Next Button.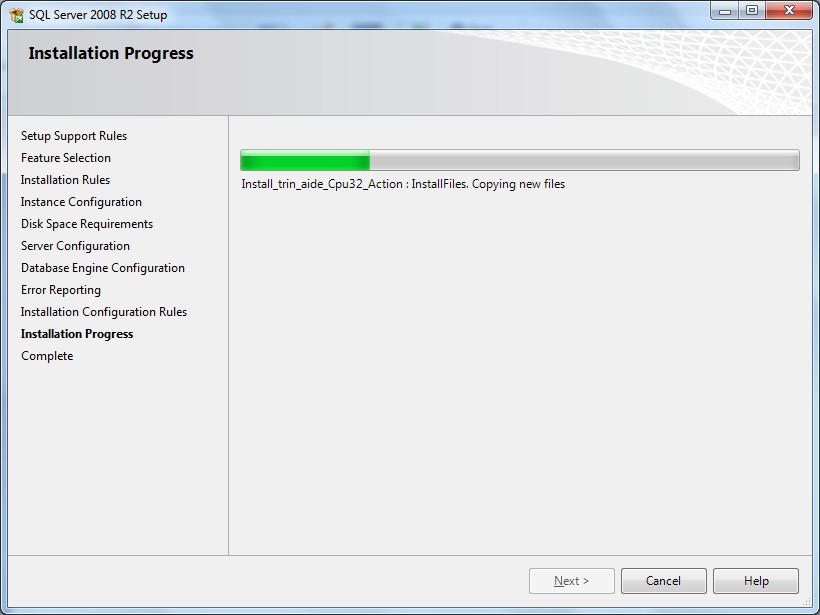 Sit back and relax for a while to finish installation and Next Button to appear on the above screen…